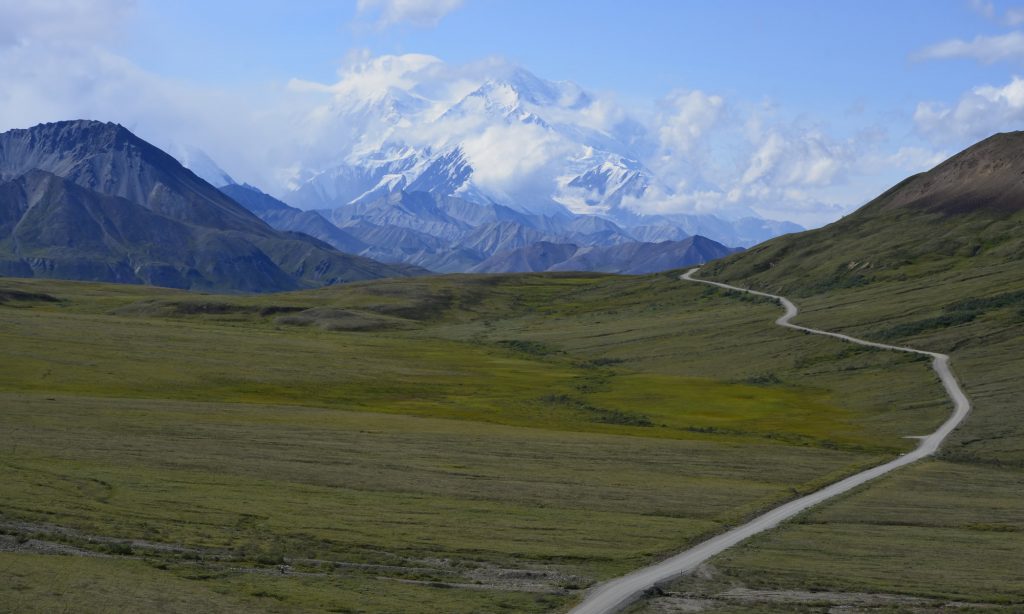 Denali Vacation Rental
 in Healy, AK
A Second Home in Denali, vacation rental, begins its second season in 2019.   It is located 12 miles north of Denali National Park in Healy, AK, at a convenient location close to a new grocery store, attractions and restaurants.  It is a 15-minute drive to the entrance of Denali National Park.
Convenient, comfortable and clean…
This large, owner-occupied home has four guest bedrooms, 2 ½ baths, eat-in kitchen, dining room, and huge living room on two wooded acres with a private driveway and parking.   See the list of amenities.
Experienced and accurate advice at a savings….
The experienced owners have helped guests in the Denali area for 29 years with accommodations, 9 years for rental cars, and tour-desk service for a savings of time and money.
Call 800-683-1239 or 907-693-1239 or e-mail  for reservations and for valuable Denali information.  The Millers do not use a booking agency or a group vacation rental website which is an automatic savings to you.  You will be booking with the Milers directly for your personalized vacation and for answers to your Denali questions. Please call 9 am to 9 pm, Alaskan time.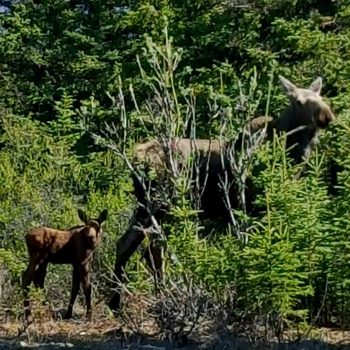 Our "neighbor" brought by her new calf, less than a week old, to show us.  Aleksa Jovic took these photos the first week in June, 2018.  You may see more moose and hares than you see people when you stay at our Healy vacation rental near Denali Park.  We have about 10 acres with A Second Home and the Denali Dome Home.